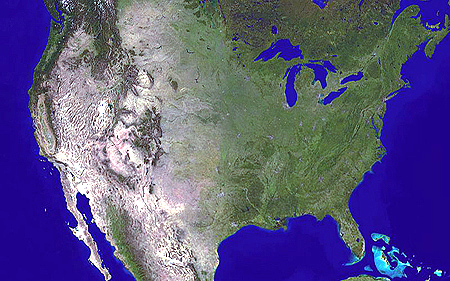 Geografi ; natur ; klima ; demografi ; historie ; ophørte fredsbevægelser ; ophørte politiske partier ; ophørte sociale bevægelser ; krige ; kultur ; biblioteker ; kunst ; film; musik ; musikorganisationer ; folkemusik ; jazz ; pop ; rock ; musiklitteratur ; politik: indenrigspolitik ; udenrigspolitik ; præsidenter ; regering ; lovgivende forsamling ; valg ; militær ; kernevåben ; efterretningstjenester ; aktuelle politiske partier 2010 ; aktuelle fredsbevægelser ; militærnægterorganisationer ; aktuelle sociale bevægelser ; sociale forhold ; uddannelse ; universiteter ; økonomi ; våbenhandel.
Aktuelle og historiske religiøse amerikanske organisationer og kirkelige bevægelser

Current and historical American religious organizations and religious movements.

Actuelles et historiques américaine des organisations religieuses et des mouvements religieux.

Actuales e históricos de las organizaciones estadounidenses religiosas y los movimientos religiosos
A | B | C | D | E | F | G | H | I | J | K | L | M | N | O | P | Q | R | S | T | U | V | W | X | Y | Z
A
A Quaker Action Group, Philadelphia, 1966-1973. To "apply nonviolent direct action as a witness against the war in Vietnam". Founding member Lawrence Scott was a Quaker and radical pacifist who had worked for the American Friends Service Committee in the 1950s, but resigned in protest at what he saw as the AFSC's preference for words over action. AQAG, which was based in the peace committees of the Religious Society of Friends' New York and Philadelphia Yearly meetings, aimed to renew the Society of Friends commitment to its historic peace testimony. AQAG was transformed into the Movement for a New Society, with its affiliated Life Center Association. Arkiv: A Quaker Action Group Records, 1965-1973 Collection: DG 074. Swarthmore College Peace Collection Minutes; correspondence (1965-1971); memoranda; financial records; subject files concerning organizations including Beheiren (Japan Peace for Vietnam Committee), Fifth Avenue Peace Parade Committee, Poor People's Campaign, Students for a Democratic Society, and Vietnam Moratorium Committee; project files including material relating to Cuba Project, Culebra Project (Culebra, P.R.), Panama Project (Fort Gulick, Canal Zone), and Phoenix and Vietnam projects; research files providing information on black liberation, chemical and biological warfare, draft resistance, human rights, nuclear radiation, peace movements in other countries, and war tax resistance; newsletters; press releases; statements of Quaker yearly meetings in various cities; clippings; sound recordings; and photos. Materials relating to the voyages of the Phoenix to North and South Vietnam with medical supplies include correspondence of the crews, clippings and scrapbooks, still photos, 16 mm. films including Voyage of the Phoenix, North Vietnamese photos, and mementoes of the trip.
Correspondents include Elizabeth J. Boardman, John Worth Braxton, Harrison Butterworth, Horace Champney, Jerry D. Coffin, Christopher Cowley, Phillip Drath, Robert Whittington Eaton, Roderick Ede, Ross Flanagan, Nicola Geiger, Walton Geiger, Robert Horton, Donald Kalish, George Lakey, Kenneth Lee, Samuel Legg, Robert E. Levering, Bradford Lyttle, Ivan E. Massar, William R. Mimms, Roger Moody, Beryl Herbert Nelson, Patricia Parkman, Earle L. Reynolds, Lawrence Scott, Lynne Shivers, Glenn E. Smiley, Charles C. Walker, Emlyn Warren, George Willoughby, J. Duncan Wood, and Carl P. Zietlow. Litteratur eksempel: Resistance in Latin America. The Pentagon, the Oligarchies & Nonviolent Action. Prepared by a Quaker Action Group. [Collab.:] Elizabeth Campuzano, Jerry Coffin, [a.o.].Elizabeth Campuzano, Jerry Coffin. - Philadelphia : National Peace Literature Service, 1970 - 64 s. Se også: Quaker Action and Relief for Vietnam War Victims, 1966
Alabama Christian Movement for Human Rights, 1962
American Brotherhood of Christians Congress
American Christian Committee for Refugees, Inc.,
American Christian Palestine Committee, 1952-1955
American Clergymen's Committee for Vietnamese War Relief, 1968-?
American Committee for Christian German Refugees
American Committee for Christian Refugees, Inc. 1940-1947
American Committee for the Settlement of Jews in Birobidjan, 1937
American Committee of Jewish Writers, Artists and Scientists, 1946-1948
American Council for Judaism Inc., 1944?--1961
American Council of Christian Churches, 1954-1965
American Council of Christian Laymen, 1953-1963
American Federation for Polish Jews, 1944-?
American Federation of Jews from Central Europe, Inc., 1944-?
American Freedoms Council eller Catholic Council on Civil Liberties, 1962
American Friends of Polish Jews, 1944-?
American Friends Service Committee (AFSC), herunder Disarmament Action Network, 1979 senere 1985 Peace Action, Inc., herunder Youth and Community Violence Prevention Project
American Friends War Problems Committee, 1940?-1945?
American Jewish Committee, 1909-1943-? Se også: American Jewish Year Book
American Jewish Conference, 1943-?
American Jewish Council to Aid Russian Rehabilitation, 1944
American Jewish Joint Distribution Committee
American Jewish Labor Council, 1946-1947
American Jewish League Against Communism, 1947-1962
American PAX Association senere Pax Christi International
American Prophetic League Inc.
American Protestant Defense League
American School of Christian Democracy
American Unitarian Association, 1939-1946
American Zionist Emergency Council, 1944-?
Americans for Religious Liberty
Amish kirkesamfundet
Anglican Pacifist Fellowship, 1937-. Se: Episcopal Peace Fellowship
Anti-Defamation League, 1913-.
Art of Peace Foundation - http://www.artofpeacefoundation.org/index.php
Associated Executive Committee of Friends on Indian Affairs 1758-1929
Association of Jewish Refugees and Immigrants from Poland, 1944-?
Association of Yugoslav Jews in the United States, Inc., 1944?-1945?
Bahai Movement: National Spiritual Assembly
Baptist Pacifist Fellowship, 1940? - nu Baptist Peace Fellowship of North America
Bay Ridge Interfaith Peace Coaltion, New York
Berkeley Area Interfaith Council
Berkeley Fellowship of Unitarian Universalists Social Justice Committee
Berkeley Free Church - The cult of liberation : the Berkeley Free Church and the radical church movement, 1967-1972 (1978).
http://www.archive.org/details/cultofliberation02stelrich
The covenant of peace, a liberation prayer book by the Free Church of Berkeley (1971).
http://www.archive.org/details/covenantofpeacel00berkrich
Bethlehem Peace Pilgrimage, 1960-.
Boston University, School of Theology
Buddhist Peace Fellowship, 1978-. http://www.bpf.org/
Buffalo Interfaith Network
CA House, Cal Aggie Christian Association, Davis, California
Cambridge Interfaith Peace Council
Caritas Internationalis
Carolina Interfaith Task Force on Central America, 1986-1989
Catholic Association for International Peace, 1928-1939
Catholic Bishops Nuclear Freeze, 1982-1984
Catholic Bishops Texas Tech, 1983-1985
Catholic Church herunder National Catholic Welfare Conference - War Relief Services 1942-1946
Catholic Council on Civil Libertie, 1962?-?
Catholic Diocese of El Paso Peace & Justice Ministries, El Paso, TX
Catholic Laymen's Committee for Peace
Catholic Peace Fellowship, 1935-?
Catholic Peace Fellowship, 1965-.
Catholics Against Capital Punishment
Catholics for Peace and Justice, Tucson, AZ, 1982?-?
Catholic Worker Movement, 1933-. Se også: Dorothy Day.
Catholics Working Together to Foster Peace and Justice
Central Bureau for Relief of Evangelical Churches of Europe (Hilfswerk) 1930-1949
Chicago Metropolitan Sanctuary Alliance, Chicago, Illinois
Chicago Religious Task Force on Central America, 1984
Christadelphians / Kristadelfianere.
Militærnægtere under første og anden verdenskrig.
Christian Anti-Communist Crusade, 1979-1985?
Christian Arbitration and Peace Society, 1889?-1895? - Benjamin Franklin Trueblood: Report to the executive board of the Christian Arbitration and Peace Society; Oskaloosa, Iowa, July 3, 1891. Arbitration and Peace Society; Annual Convention at Asbury Park Attended by Many Persons. Ocean Grove, July 21. -- The Christian Arbitration and Peace Society met here to-day in annual convention. New York Times, July 22, 1894. Se også: Christian arbitrator and messenger of peace, 1889-?
Christian Association, 1857 – 2000 - http://www.archives.upenn.edu/faids/ups/ups48_1guide.pdf
så:
Christian Conference on War and Peace 1943-?
Christian Front
Christian Mobilizers
Christian Peace Conference, 1961-1970
Christian Peacemaker Teams, 1984?-. - http://www.cpt.org
Christian World Liberation Front - Jesus in Berkeley I1 (1976).
http://www.archive.org/details/jesusinberkeley01heinrich
og II http://www.archive.org/details/jesusinberkeley02heinrich
Christians for Peace in El Salvador, Boston, MA, 1984-
Christians for Urban Justice
Church League of America
Cincinnati Peace Team, Intercommunity Justice and Peace Center, Cincinnati, OH, 1985 - http://ijpc-cincinnati.org/
Church of the Brethren / Brødremenigheden, herunder - Brethren Service Committee 1940-1958 og Central Bureau for European Interchurch Aid, 1943?-? Se: Elizabethtown College Peace Pamphlet Collection
Church of God Peace Fellowship - http://www.peacechog.org/ - se også: http://www.archive.org/details/peacefellowshipchurch
Church of the Nazarene
Church Peace Mission, 1950-1967
Church Peace Union, 1914 nu Carnegie Council, http://www.carnegiecouncil.org/index.html
Churches' Committee on Peace and Reversing the Arms Race, 1982
Churches for Middle East Peace, Washington, District of Columbia
Churchmen's Committee for a Christian Peace 1942-1943
Clergy and Laity Concerned, herunder Ecumenical Peace Institute, 1976-1993
Coalition Task Force on Women and Religion, 1975
Commission for Racial Justice of the United Church of Christ, 1978, 1993
Committee for Reconstruction and Social Development, Unified Buddhist Church of Vietnam, 1975
Commission on Church and Social Services 1912-?
Commission on Inter-Church Federations 1917, 1942
Committee of Catholics for Human Rights, 1944-?
Committee on the War and the Religious Outlook 1919-1920
Community of Christ Peace and Justice Ministries, herunder Community of Christ International Peace Award, 1993-.
Connecticut Christian Peace Society, 1868-?
Congregational Christian Churches 1887-1949, herunder Congregational Christian Churches - Council for Social Action 1931-1957
Congress of Racial Equality 1942-.
Congress of Religious Liberals 1917-?
Concerned Citizens For Church And Country, 1986
Cooperative Metropolitan Ministries
Council for Christian Associations 1925-?
Council on Christian Approaches to Defense and Disarmament, 1978-?
Council on Peacemaking and Religion, Louisville, KY, 1983
Cross and the Flag
Crusaders for Americanism, Inc.
Delaware Pacen in Terris, Wilmington, DE, 1985
Dalai Lama Foundation, Redwood City, California
Disciples Peace Fellowship, 1935-. http://www.dpfweb.org/
Dorothy Day Catholic Worker House
Ecumenical Peace Institute, Berkeley, CA, 1990
Ecumenical Peace Project, Charleston, WV, 1985
Ecumenical Program for Interamerican Communication and Action, 1980-1995
Ecumenical Program on Central America and the Caribbean, Washington, D.C., 1987
Ecumenical Program on Cultural America, 1992-1995
Ecumenical Trust Fund, 1974
El Paso Inter-Religious Sponsoring Committee, 1982
Emergency Committee to Save the Jewish People of Europe, 1944-1945
Epsicopal Pacifist Fellowship nu Episcopal Peace Fellowship, 1939-., herunder the Society of Saint Francis, 1933-.
http://www.s-s-f.org/
Evangelical and Reformed Church Commission on Christian Social Action, 1940-1942
Evangelical Lutheran Church in America - http://www.elca.org/
Faithful Security: The National Religious Partnership on the Nuclear Weapons Danger, Nashville, TN, 2005-. - herunder American Baptist Churches, USA, Conference of Major Superiors, of Men, The Episcopal Church, Evangelical Lutheran Church in America, Friends Committee on National Legislation, The General Board of Church and Society, United Methodist Church, The Islamic Society of North America, Leadership Conference of Women Religious, Methodists United for Peace with Justice, The National Council of Churches, Pax Christi USA, The Religious Action Center of Reform Judaism, Sojourners/Call to Renewal og the Unitarian Universalist Association of Congregations.
'On the 60th anniversary of the bombing of Hiroshima, and Nagasaki, religious people from a variety of traditions came together and formed a new group committed to building a world free of nuclear weapons. The Churches' Center for Theology and Public Policy and the Fourth Freedom Forum committed to staffing this new organization, and Rev. William Sloane Coffin provided the vision'. - http://faithfulsecurity.wordpress.com/about/
Federal Council of the Churches of Christ in America og dennes Commission on Peace and Arbitration samt Commission on International Justice & Goodwill, 1914?-1929?
Fellowship for a Christian Social Order, 1922?
Fellowship of Faiths
Fellowship of Reconciliation, Nyack, New York, herunder Fellowship of Youth for Peace, the Youth Section of the Fellowship of Reconciliation, 1928?
Fellowship of Socialist Christians Senere Christian Action, 1931-1957. Arkiv: Columbia University Libraries, Union Theological Seminary Collection
Foundation for Religious Action in the Social and Civil Order, 1961
Fraternal Council of Negro Churches in America, 1944-1945?
Fraternity on Universal Brotherhood, 1930-1932?
Fremont Presbyterian Church Peacemaking Committee, Sacramento, CA, 1985
Friends Committee on National Legislation Education Fund, Washington, DC,
Friends for a Non-Violent World, St. Paul, MN, 1991
Friends International Peace Association, 1910-?
Friends' Peace Committee eller Society of Friends Peace Committee eller eller Friends Peace Committee of Philadelphia Yearly Meeting, 1933- 1957. Se også London Friends Peace Committee. Arkiv: Philadelphia yearly meeting of the religious society of friends. Friends peace committee. A Finding Aid for its Meeting Records Deposited in Friends Historical Library of Swarthmore College.
http://trilogy.brynmawr.edu/speccoll/sw/pympeacec.htm
Friends: Friends' World Committee for Consultation, 1940-1957
General Commission on Christian Unity and Interreligious Concerns
Good Friday Peace and Justice Witness, Boston, 1961-. http://www.youtube.com/watch?v=I2qxVcUonmE
Herrnhuterne også kaldet Den mähriske eller den Herrnhutiske Brødremenighed / Moravian Church
The Huguenot Society of America 1883-. - http://www.huguenotsocietyofamerica.org/
In Defense of Sacred Lands, 1987
Independent Jewish Committee, 1979
Interfaith Assembly on Homelessness and Housing, 1986-1996
Interfaith Center for Peace and Justice, Gettysburg, PA, 1985
Interfaith Center on Corporate Responsibility, 1976-1996
Interfaith Center to Reverse the Arms Race, Pasadena, CA, 1982
Interfaith Communities United for Justice and Peace, 2003?-. - http://www.icujp.org/
Interfaith Council for Peace and Justice, Ann Arbor, Michigan
Interfaith Justice and Peace Center, Sylvania, OH, 1985
Interfaith Peace Coalition: Charlottesville, Virginia, 1983
Interfaith Peace Network
Interfaith Peace Resource Center, Bethlehem, PA, 1987
Interfaith Peacemaking Resource Center of Utah, Salt Lake City, UT, 1987
Interfaith Peacemakers Association, 1983
Interfaith Resource Center for Peace and Justice, Wilkes-Barre, PA, 1988
Interfaith Steering Committee for Israeli-Palestinian Peace, Bethesda, MD, 1989
Interfaith Voices for Peace and Justice
International Committee for the Peace Council
International Jewish Peace Union, 1994-1996
International Religious Fellowship ,1941-1943
International Society of Christian Endeavor, 1931?-?
Interreligious Foundation for Community Organization, Inc., 1979-1996
Interreligious Task Force on Central America, Cleveland, Ohio
Jehovah's Witnesses, 1879-.
Jewish Agency Committee for the Jews of Occupied Europe, 1944-?
Jewish Agency for Palestine, 1944-1945?
Jewish Committee on the Middle East, 1988-1994
Jewish Coalition for a Peaceful World, Boston
Jewish Council for Russia War Relief, 1944?-?
Jewish Fund for Justice,1987-1994
Jewish Identity Center
Jewish Peace Fellowship, Nyack, NY, 1927-1946?
Jewish Peace Fellowship, 1974-1996
Jewish Peace Lobby, Silver Spring, MD, 1990-1996
Jewish Voice for Peace, Oakland, CA, 2007 og Chicago - Dr. Alice Rothchild, Jewish Voice for Peace, Boston part two of interview with Dori Smith - Talk Nation Radio for August 6, 2009
- http://www.archive.org/details/Dr.AliceRothchildJewishVoiceForPeaceBostonPartTwoOfInterviewWith
Jews for Racial and Economic Justice, 1995
John Richard Lindgren Foundation for the Promotion of International Peace and Christian Unity, 1916?-? - A working conference on the union of American Methodism, Tuesday, Wednesday, and Thursday, February fifteen, sixteen, and seventeen, nineteen hundred and sixteen, Harris Hall, Northwestern University, Evanston, Illinois (1916).
http://www.archive.org/details/workingconferenc00conf
Jonah House 1973-. http://www.jonahhouse.org/
Kvækerne eller Vennernes samfund, 1650-.
Labor-Religion Coalition of New York State, 1980-. - http://www.labor-religion.org/index.htm
Lancaster Interchurch Peace Witness - http://www.lancasterinterchurchpeacewitness.org/
Lifebridge Foundation, Inc., New York, 1992-.
Lutheran Peace Fellowship 1943-?
Lutheran World Action 1949-?
Maryknoll Office for Global Concerns, Washington DC
Maryknoll Sisters Office of Social Concerns
Mennonitter, herunder Mennonite Central Committee (MCC) U.S., Peace and Justice Ministries og Peace & Justice Committee of the Mennonite Church samt Mennonite Central Committe Photograph Collection Civilian Public Service, 1941-1947
Methodist Church Commission on World Peace, 1939-1958
Methodist Federation for Social Action, 1974-1980
Methodist Federation for Social Service (Action) Cincinnatus
Methodist Federation Fund, 1976
Methodist League Against Communism, Fascism and Unpatriotic Pacifism
Methodist Peace Fellowship, 1974
Ministers' No-War Committee, 1941-? Se også: Churchmen's Campaign for Peace through Mediation, 1941
Michigan Interfaith Committee on Central American Health Rights, 1988-1990
Multifaith Voices for Peace and Justice
Muslim Peace Coalition
Muslim Peace Fellowship / Ansâr as-Salâm, 1994-. - http://mpf21.wordpress.com/
National Committee on the Churches & World Peace, New York, 1929-?
National Council of Churches
National Conference of Catholic Bishops, 1974-1975
National Conference of Christians and Jews, 1960-1966
National Council of Jewish Women: Dept. of Peace, 1929-1931?
National Council of Federated Church Women: Joint Committee on International Relations, 1932?-?
New England Witness For Peace, 1983-. http://www.witnessforpeace.org/index.php
Nipponzan Myohoji Peace Pagoda
Olive Branch Interfaith Peace Partnership
Orthodox Peace Fellowship - Vietnam War?
Orthodox Peace Fellowship, 1986-. - http://www.incommunion.org/
Oscar Romero Center for Christian Awareness, New York, 1982-?
Pax Christi USA, Erie, PA og Washington, DC, 1972-. - http://paxchristiusa.org/
Peace Association of Friends in America, 1913-1922
Peace Center of Christian Conference of Connecticut, Hartford, CT, 1986
Peace Conspiracy, Springfield, Missouri, 1998-. - http://peaceconspiracy.org/mailman/listinfo/peaceniks_peaceconspiracy.org
Peace Pagoda
Peace Sabbath, Northwest Yearly Meeting of Friends
Philadelphia Area Interfaith Peace Network
Philadelphia Yearly Meeting Indian Committee of the Religious Society of Friends (Quakers), 1745-.
- http://www.pym-indiancommittee.com/index.htm
Pittsburgh Center for Peace. McKee's Rocks, PA, 1995
Planetary Citizens, New York, 1973-.
Presbyterian Peace Fellowship, Stony Point, New York, 1944-. også kaldet United Presbyterian Peace Fellowship
Radical Jewish Union, 1970
Religion and Labor Coalition
Religions for Peace - International
Religions for Peace - USA (tidligere The U.S. Conference of Religions for Peace)
Religious Society of Friends of Philadelphia & Vicinity: Peace Committee, 1928-1932?
Religious Task Force Coalition for Non-Nuclear World
Religious Task Force Mobilization for Survival
Salam Institute for Peace And Justice
Seattle Religious Peace Action Coalition, Seattle, WA, 1984
Second Church in Newton Peace Corps
Seventh Day Baptist Peace Fellowship
Shalom Catholic Worker House, Kansas City, Kansas
The Shalom Center, Philadelphia, 1983 -. http://www.theshalomcenter.org/about
Shalom Center, Pennsylvania
Shalom Center, Philadelphia, PA, 1987
Shalom Center, Tacoma, WA, 1983
Sisters of Notre Dame Justice and Peace Office
The Society for the Scientific Study of Religion, Boston MA, 1949-.
Southern Christian Leadership Conference
Stanley Foundation
Talking Trees, Roots and Wings International, Boston, Massachusetts
Third World Coalition of the American Friends Service Committee, 1970?-. http://afsc.org/program/third-world-coalition
Thomas Merton Center
Unitarian Universalist Peace Fellowship, 1983-1991
Unitarian Universalist Service Committee
Unitarian-Universal
Unitarian Universalist Association
Unitarian Universalists for Justice in the Middle East
United Church of Christ Just Peace Ministry og Peace Ministry
United Methodist Church, Washington, DC - A will for peace: peace action in the United Methodist Church : a history / Herman Will. General Board of Church and Society of the United Methodist Church, 1984 - 279 pp.
University Christian Movement in New England
Valdeserne eller Valdeserkirken
William Penn House, Washington DC?-?
World Alliance for International Friendship through the Churches, New York , - Building international goodwill (1927)
- http://www.archive.org/details/buildinginternat00unse
World Conference on Religion and Peace
World Peace Mission, Minneapolis, Minn.
Youth Ministries for Peace and Justice (YMPJ), New York
Se også: Bibelbæltet ; historiske fredskirker ; Swarthmore College Peace Collection USA: Aktuelle fredsbevægelser.
Terp, Holger: Peace in Print.
Terp, Holger: Goliath vs David, 2010.
Burr, Nelson R.: A Critical Bibliography Of Religion In America (1961).
Encyclopedia of Religious Controversies in the United States. / : Bill J Leonard, Jill Y. Crainshaw. ABC-CLIO, 2012.

---

Worcester Catholics arrested for anti-war prayer guilty on one count, not guilty on another (2008).
- http://www.archive.org/details/rosarytrial_short
The Amish: History in the U.S. and Canada: 1700 to now, 2004..
- http://www.religioustolerance.org/amish2.htm
Principles For Peace Selections From Papal Documents Leo XIII To Pius XII (1943).
- http://www.archive.org/details/principlesforpea009204mbp
Eshleman, Henry Frank: Historic background and annals of the Swiss and German pioneer settlers of southeastern Pennsylvania, and of their remote ancestors, from the middle of the dark ages, down to the time of the revolutionary war; an authentic history, from original sources ... with particular reference to the German-Swiss Mennonites or Anabaptists, the Amish and other nonresistant sects (1917).
- http://www.archive.org/details/historicbackgrou01eshl
Voodoo tales, as told among the negroes of the South-west. - New York, London, G. P. Putnam's sons : 1893. - 344 s.
- http://www.archive.org/details/voodootalesastol00owenrich
History of the Catholic Church in the United States (1886).
- http://www.archive.org/details/historyofcatholi11shea

Brødremenigheden i USA - Litteratur: - http://archive.org/search.php?query=Moravian%20Church&page=1
Malin, William Gunn: Catalogue of books relating to, or illustrating the history of the Unitas fratrum, or United brethren, as established in Bohemia and Moravia by followers of John Huss, overthrown and exiled by Ferdinand II., of Austria, renewed and reorganized under the auspices of Count Zinzendorf, and now generally known as the Moravian church.
- Philadelphia, Collins, printer, 1881. - 206 s.
Introduction signed: Wm. Gunn Malin
Appendix: I. Ziska, leader of the Hussites.--II. The Bohemian Bible.---III. Act of 22d of George II., in favor of the Brethren, with the debates of Parliament in relation to it.
Hamilton, John Taylor.A history of the church known as the Moravian church, or, The Unitas fratrum, or, The Unity of the brethren, during the eighteenth and ninteenth centuries.
- Bethlehem, Pa. : Times Publishing Company, Printers, 1900. - 760 s.
- http://archive.org/details/histchurchk00hami
Clewell, John Henry: History of Wachovia in North Carolina; the Unitas fratrum or Moravian church in North Carolina during a century and a half, 1752-1902.
- New York : Doubleday, Page & company, 1902. - 426 s.
- http://archive.org/details/historyofwachovi00clew
Memorials of the Moravian church.
- Philadelphia : J. B. Lippincott & Co., 1870. - 392 s.
- http://archive.org/details/memorialsofmorav00reic
Introduction.--Count Zinzendorf's observations on the North American Indians.--A narrative of his journey among the Delawares.--His narrative of a visitation to the mission among the Mohicans of New York.--His narrative of a journey to the Susquehanna.--J. Martin Mack's narrative of Count Zinzendorf's sojourn among the Shawanese of Wyoming.--Count Zinzendorf's review of his experience among the North American Indians.--Count Zinzendorf's plan of the Moravian mission among the Indians.--Names and notices of the Christian Indians who lie buried in the Moravian grave-yard at Bethlehem, Pa.--Annals of early Moravian settlement in Georgia and Pennsylvania.--The accounts of the Moravian brethren at Bethlehem, Pa., with the commissioners of the province of Pennsylvania, during the Indian war of 1755 and 1756.
Diary of David Zeisberger, a Moravian missionary among the Indians of Ohio. I-II.
- Cincinnati : R. Clarke for the Historical and Philosophical Society of Ohio, 1895. - 518+554 s.
- http://archive.org/details/cihm_26311 , og
- http://archive.org/details/diaryofdavid02zeisrich
; Original issued in series: Historical and Philosophical Society of Ohio. New series ; v. 2
The history of the Moravian mission among the Indians of North America [microform] : from its commencement to the present time, with a preliminary account of the Indians (1838).
Attributed to George Henry Loskiel--National Union Catalog, pre-1956 imprints
- http://archive.org/details/cihm_39917
The missionary gazetteer : comprising a geographical and statistical account of the various stations of the church, London, Moravian, Wesleyan, Baptist, and American, missionary societies, &c. & c. &c. with their progress in evangelization and civilization (1828).
- http://archive.org/details/cihm_48036
---
Send kommentar, email eller søg i Fredsakademiet.dk