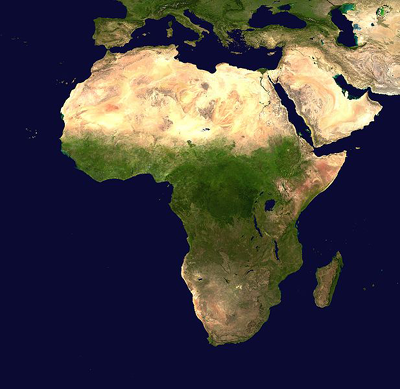 Geografi ; natur og klima ; demografi ; historie ; krige ; kultur ; musik ; politik ; politiske partier ; forsvar ; fredsbevægelser ; religion ; sociale forhold ; uddannelse ; økonomi og våbenhandel.
Geography, nature and climate, demographics, history, wars, culture, film, music, politics, defense, peace movements, religion, social issues, education, economy and arms trade.
Géographie, la nature, la démographie, histoire, la culture, la politique, la défense, les mouvements pacifistes, la religion, les questions sociales, l'éducation, économie.
Geografía, naturaleza, demografía, historia, cultura, política, defensa, movimientos por la paz, la religión, las cuestiones sociales, la educación, la economía
Geographie, Natur, Demographie, Geschichte, Kultur, Politik, Verteidigung, Friedensbewegungen, Religion, Soziales, Bildung, Wirtschaft.
Geografi: Afrika er et Kontinent syd for Europa og sydvest for Arabien med kystlinjer til Atlanterhavet, Middelhavet, Suezkanalen, Det røde hav, Det indiske ovean og Sydhavet.
Africa is an Continent south of Europe and southwest of Arabia with coastlines to the Atlantic Ocean, the Mediterranean Sea, the Suez Canal, the Red Sea, the Indian Ovean and the Southern Ocean.
Oldtiden / Antiquity.
Palæontologi / Megafauna.
Stenalderen / Stone Age.
Astronomi kulturarv og arkæoastronomi.
Bronzealderen / Bronze Age.
Helleristninger / Petroglyph.
Jernalderen / Iron Age.

Romeriget / the Roman Empire. Katakomber.
Europæisk kolonialisme og slavehandel.
A History of the Upper Guinea Coast 1545-1800. / : Walter Rodney. Monthly Review Press, 1970.
General History of Africa. / : UNESCO International Scientific Committee for the Drafting of a Ceneral History of Africa.
Volume I Methodology and African Prehistory (Editor J. Ki-Zerbo), 1981.
- http://unesdoc.unesco.org/images/0004/000422/042225eo.pdf
Volume II Ancient Civilizations of Africa (Editor G . Mokhtar)
- http://unesdoc.unesco.org/images/0018/001842/184265eo.pdf
Volume III Africa from the Seventh to the Eleventh Century (Editor M . El Fasi) (Assistant Editor I. Hrbek)
- http://unesdoc.unesco.org/images/0018/001842/184282eo.pdf
Volume IV Africa from the Twelfth to the Sixteenth Century (Editor D.T.Niane)
- http://unesdoc.unesco.org/images/0018/001842/184287eo.pdf
Volume V Africa from the Sixteenth to the Eighteenth Century (Editor B . A . Ogot)
- http://repository.out.ac.tz/407/1/Vol_5._Africa_from_the_Sixteenth_to_the_Eighteenth_Century_editor_B.A .OGOT(FILEminimizer).pdf
Volume VI Africa in the Nineteenth Century until the 1880s (Editor J. F . A . Ajayi)
- http://www.artsrn.ualberta.ca/amcdouga/Hist247/winter_2014/resources/unesco_genhist_vi.pdf
Volume VII Africa under Colonial Domination, 1880-1935 (Editor A . A . Boahen)
- http://unesdoc.unesco.org/images/0018/001842/184296eo.pdf#xml=http://www.unesco.org/ulis/cgi- bin/ulis.pl?database=&set=4DC2A097_1_13&hits_rec=7&hits_lng=eng
Volume VIII Africa since 1935 (Editor A . A . Mazrui) (Assistant Editor C . Wondji)
- http://repository.out.ac.tz/410/1/Vol_8._Africa_since_1935_editor_ALI_A._MAZRU1.pdf
Afrikas deltagelse i konflikter, militærkup og i krige
Revealed: The U.S. military's 36 code-named operations in Africa. / : Nick Turse and Sean D. Naylor. Yahoo News, April 17, 2019.
Conflict Trends in Africa, 1946-2004 : A Macro-Comparative Perspective. / : Monty G. Marshall. Centre for Systemic Peace, George Mason University Arlington, Virginia ; Africa Conflict Prevention Pool, DfID (UK), Government of the United Kingdom, 2006. - 78 s.
Biblioteksvæsen / Libraries. Bogvæsen / Books:
Africa Bibliographic Database.
- http://www.africabib.org/
Fage, J. D. 1921- (John Donnelly)
A guide to original sources for precolonial western Africa published in European languages: for the most part in book form. African Studies Program, University of Wisconsin--Madison, 1994.
- http://digital.library.wisc.edu/1711.dl/AfricanStudies.Fage01
Araraâ kulturen.
Se også:The Africa Grantmakers' Affinity Group.
- http://www.africagrantmakers.org/
Africa Peace Forum (APFO)
- http://amaniafrika.org/
Africa Peace Building and Reconciliation Network (APRN)
Peace Africa Internet Channel
- http://allafrica.com/peaceafrica/
Tekst:
Aviser / Newspapers / journaux / Prensa / Tageszeitungen
Tidsskrifter, periodica / Journals, periodicals / Revues spécialisées, périodiques / Revistas, publicaciones periódicas / Zeitschriften, Periodika
Oral Literature in Africa. / : Ruth Finnegan.
- https://archive.org/details/OralLiteratureInAfrica
'Ruth Finnegan's Oral Literature in Africa was first published in 1970, and since then has been widely praised as one of the most important books in its field. Based on years of fieldwork, the study traces the history of storytelling across the continent of Africa. This revised edition makes Finnegan's ground-breaking research available to the next generation of scholars. It includes a new introduction, additional images and an updated bibliography, as well as its original chapters on poetry, prose, "drum language" and drama, and an overview of the social, linguistic and historical background of oral literature in Africa'.
Kunst / Art
Afrikansk kunst. / : Albert Theile. Fremad, 1963.
Helleristninger / petroglyph.
Film / Movies / cinéma / Cine / Filme:
Filmhistorie:
Undervisning i film:
Producentselskaber:
Filmografier:
Tekst:
The Africa Film Project
The Africa Project Part 1 Algeria - Congo Kinshasa
The Africa Project Part 2 Djibouti – Guinea
The Africa Project Part 3 Ivory Coast – Morocco
The Africa Project Part 4 Mozambique – Somalia
The Africa Project Part 5 South Africa – Zimbabwe/ kuxa kanema
- http://mubi.com/lists/the-africa-project-part-1-algeria-congo-kinshasa
African music on LP: An annotated discography / Alan P Merriam.
Northwestern University Press, 1970.
Afrobeat.
Mahmoud Fadl 1955-. Egyptian Nubian percussionist
- http://www.discogs.com/artist/63743-Mahmoud-Fadl
Salamat
- http://www.discogs.com/artist/426409-Salamat
Musikeksempler: Mambo El Soudani
Piranha pir 31-2, 1994
US Trans-Sahara Counter-Terrorism Partnership
The Trans Sahara Counter Terrorism Partnership: Building Partner Capacity to Counter Terrorism and Violent Extremism. / : Lesley Anne Warner.
Center for Complex Operations, National Defense University, 2014.
'The Trans Sahara Counter Terrorism Partnership (TSCTP) is a multiyear, interagency program to counter violent extremism (CVE) by building the resilience of marginalized communities so that they can resist radicalization and terrorist recruitment, and to counter terrorism (CT) by building long-term security force counterterrorism capacity and regional security cooperation. By U.S. government standards, TSCTP is an exceptional program for its ability to marshal interagency resources in support of a regional security approach that spans the "3Ds" – Diplomacy, Defense, and Development. The program covers ten countries in the Sahel and Maghreb: Algeria, Burkina Faso, Chad, Mauritania, Mali, Morocco, Niger, Nigeria, Senegal, and Tunisia.'
Lovgivende forsamling:
Valg:
African Elections Database 2004-.
- http://africanelections.tripod.com/index.html

Tekst:
Political Parties in Africa: Challenges for Sustained Multiparty Democracy
International Institute for Democracy and Electoral Assistance, 2007.
- http://www.idea.int/publications/pp_africa/upload/Africa_report_inlay_final.pdf
Leder: Afrikas diktatorer bør tagee sig i agt [for ICC]. I: Information, 21. juli 2015.
CRS: Africa: U.S. Foreign Assistance Issues. / : Ted Dagne, 2011.
Landbrug:
Countries requiring external assistance for food.
Crop Prospects and Food Situation No. 2 June 2016. / :
Food and Agriculture Organization of the United Nations (FAO)
Våbenfabrikker, våbenhandel og våbentransporter / Weapon Factories, arms trade and -transport / Fábricas de armas, comércio de armas e-transporte:

CRS: Conventional Arms Transfers to Developing Nations, 2007-2014. / : Catherine A. Theohary, 2015.
Se også: Aktuelle stater ; Den afrikanske union ; The Caribbean Forum of African, Caribbean and Pacific States / Gruppen af stater i Afrika, Vestindien og Stillehavet (AVS-landene) ; ECOWAS ; Traktaten om Afrika som atomvåbenfri zone / the Treaty of Pelindaba ; Østafrika ; Det Østafrikanske Fællesskab .
Se tillige: Amnesty Internationals årsrapport 2010.
http://thereport.amnesty.org/en/regions/africa#Africa_list_en
UNHCR Global Appeal 2011 Update
http://www.unhcr.org/ga11/index.html#/africa
---
Send kommentar, email eller søg i Fredsakademiet.dk