Geografi ; natur og klima ; demografi ; historie ; krige ; kultur ; kunst ; film ; musik ; politik ; politiske partier ; forsvar ; fredsbevægelser ; religion ; sociale forhold ; uddannelse ; økonomi og våbenhandel.
Geography, nature and climate, demographics, history, wars, culture, film, music, politics, defense, peace movements, religion, social issues, education, economy and arms trade.
Géographie, la nature, la démographie, histoire, la culture, la politique, la défense, les mouvements pacifistes, la religion, les questions sociales, l'éducation, économie.
Geografía, naturaleza, demografía, historia, cultura, política, defensa, movimientos por la paz, la religión, las cuestiones sociales, la educación, la economía.
Geographie, Natur, Demographie, Geschichte, Kultur, Politik, Verteidigung, Friedensbewegungen, Religion, Soziales, Bildung, Wirtschaft.
Japansk geografi: Japan er en bjergrig, demokratisk, østasiatisk østat og konstitutionelt monarki ved Stillehavet. Okinawa.
Massemedier og pressefrihed / Mass media and freedom of the press:
Tekst:
TV
Biblioteksvæsen / Libraries. Bogvæsen / Books:
Museer:
Fukuromachi Elementary School Peace Museum, Hiroshima, nu Municipal Fukuromachi Elementary School in Hiroshima
Honkawa Elementary School Peace Museum, Hiroshima
Kyoto Museum for World Peace
Okinawa Prefectural Peace Memorial Museum
Osaka International Peace Center
Women's Active Museum on War and Peace
Aviser / Newspapers / journaux / Prensa / Tageszeitungen
Tidsskrifter, periodica / Journals, periodicals / Revues spécialisées, périodiques / Revistas, publicaciones periódicas / Zeitschriften, Periodika
Muse : Japanese Network of Museums for Peace Newsletter, 1999-.
Både de japanske og engelske udgaver.
/ Both the Japanese and English editions.
- http://www.tokyo-sensai.net/muse/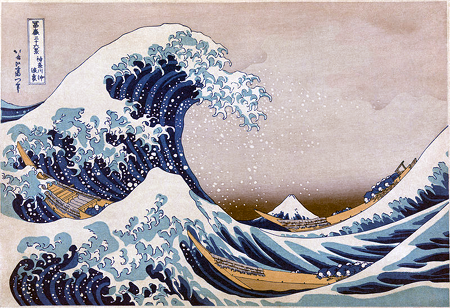 Litteratur: Haiku.
Kunst / Art
Kunstakademier
Kunsthistorie
Kunstmuseer
Malere
David, Catherine: Japanese Prints. - Paris : Editions Place de Victoires, 2010.
Katsushika Hokusai, herunder Katsushika Hokusai Museum of Art
Harris, Henriette: Japansk kunstsensation i Berlin. I Berlin kan man opleve en enestående retrospektiv udstilling med den japanske træsnitsmester Hokusai i blot 10 uger. I: Information, 08/29/2011
Manga tegneserier, eksempelvis Barefoot Gen / Hadashi no Gen af Keiji Nakazawa.
Comics Worlds and the World of Comics: Towards Scholarship on a Global Scale (series Global Manga Studies, vol. 1) ed: Jaqueline Berndt. ; International Manga Research Center, Kyoto Seika University, 2010. Online.
Protest Art in 1950s Japan: The Forgotten Reportage Painters / Linda Hoaglund. Massachusetts Institute of Technology, 2012.
Strange, Edward Fairbrother: The colour-prints of Japan : an appreciation and history (1906).
- http://www.archive.org/details/colourprintsofja00strauoft
Strange, Edward Fairbrother: Hokusai, the old man mad with painting (1906).
- http://www.archive.org/details/hokusaioldmanmad00strauoft
Film / Movies / cinéma / Cine / Filme:
Filmhistorie:
Undervisning i film:
Producentselskaber:
Filmografier:
Tekst:
Japan var medlem af Folkeforbundet og er medlem af Antarktis traktatsystemet / Antarctic Treaty System, FN, det internationale energiagentur.
Forsvar / militær: SIPRI: Militærudgifter / Military expenditure of Japan.
Værnepligt: Nej. WRI: Country report and updates: Japan.
The Directorate for Signals Intelligence
The Untold Story of Japan's Secret Spy Agency. / : Ryan Gallagher
The Asia-Pacific Journal: Japan Focus July 1, 2018
Volume 16 Issue 13 Number 4
- https://apjjf.org/2018/13/Gallagher.html
This story is the product of a two-year collaboration between U.S. news website The Intercept and the Japanese broadcaster NHK. The project began in mid-2016, and was initially focused on investigating three U.S. military bases in Misawa, Okinawa, and Yokota. In April 2017, we revealed that the bases were an integral part of the global surveillance network controlled by the U.S. National Security Agency. With the help of a batch of leaked U.S. documents, we showed that the Japanese government had spent more than half a billion dollars to fund the facilities, and received in return powerful surveillance equipment for its own spies to use to eavesdrop on emails and phone calls.
Sociale bevægelser, herunder miljøorganisationer:
Adbusters Media Foundation - http://adbusters.cool.ne.jp/
Stop Rokkasho. Sanshiro Kume.
Religion: Shinto og Tenrikyo.
Mackenzie, Donald Alexander: Myths of China and Japan.
- London : Gresham Publishing Co., 1923. - 500 s.
- http://archive.org/details/mythsofchinajapa00mack
Japanese Religious Responses to COVID-19: A Preliminary Report. / : Levi McLaughlin The Asia-Pacific Journal: Japan Focus . May 1, 2020. Volume 18, Issue 9, Number 3.
https://apjjf.org/2020/9/McLaughlin.html
God Light Association - Draws on Buddhist concepts but differs from Buddhism in that it professes a belief in God--which Buddhism does not.
The World Conference of Religions for Peace/Japan
The World Peace Prayer Society
Sociale forhold: Labour as an international problem : a series of essays comprising a short history of the International Labour Organization and a review of general industrial problems (1920).
http://www.archive.org/details/labourasinternat00solauoft
International Peace Research Association
The Japan Science and Technology Agency (JST): the Failure Knowledge Database.
http://shippai.jst.go.jp/en/Search
The Japan Scientists' Association
Peace Studies Association of Japan
Radiation Effects Research Foundation, 1975-. To conduct research, for peaceful purposes, on the medical effects of radiation on man, with a view to contributing to the health and welfare of the atomic-bomb survivors and to the enhancement of the health of mankind. - http://www.rerf.or.jp/intro/establish/index_e.html
Heiwa Anzen Hosho Kenkyusho
Hiroshima City University, Hiroshima Peace Institute
Hiroshima Daigaku Heiwa Kagaku Kenkyu Center
Hiroshima University, Institute for Peace Science
Japan Center for Conflict Prevention
Japan Center for Preventive Diplomacy
Kajima Institute of International Peace
Nagasaki Heiwa Bunka Kenkyu-Sho
The Nagasaki Peace Institute
Meiji Gakuin University, International Peace Research Institute
Ritsumeikan University, Institute for Peace and Human Rights Studies, World Peace Development Center
Soka Daigaku, Heiwamondai Kenkyusho
Sophia University, Institute of International Relations for Advanced Studies on Peace and Development in Asia
Sophia University, Institute for the Study of Social Justice
Toda Institute for Global Peace and Policy Research
The United Nations University
Offentlige myndigheder
Private organisationer:
Børser: Tokyo Stock Exchange.

Økonomipolitik:
Lauge R. Kallestrup: Anmeldelse: Commercial Banks 1929-1934, udgivet af Folkeforbundet, XCI + 213p, Geneve 1935.
I: Nationaløkonomisk Tidsskrift, Bind 3. række, 43 (1935).
http://www.tidsskrift.dk/visning.jsp?markup=&print=no&id=87014
Naturresourcer: Aluminium, jern, kopper, kul, olie og naturgas, selen.
United States Strategic Bombing Survey. Basic Materials Division: OECD: Environmental Policies in Japan, 1977.
- http://www.gpo.gov/fdsys/pkg/CZIC-hc465-e5-e58-1977/pdf/CZIC-hc465-e5-e58-1977.pdf
Coals and metals in Japan's war economy (1947).
- http://www.archive.org/details/coalsmetalsinjap36unit
List of oil refineries
-http://pandianprabu.weebly.com/uploads/4/9/4/3/4943529/oil_and_gas_company_list.pdf
The International Energy Agency: Japan. Oil & Gas Security, 2013.
Udenrigshandel / Foreign trade / Commerce extérieur / Außenhandel
Elektricitetproducerende atomkraftværker: Fukushima I og Fukushima II, Genka, Hamaoka, Higashidor, Ikata, Kashiwazaki-Kariwa, Miham, Monju, Oi, Onagawa, Sendai, Shika, Shimane, Takahama, Tokai, Tomari og Tsuruga samt en række forsøgsreaktorer.
Chronology and Press Reports of the Tokaimura Criticality.
http://www.isis-online.org/publications/tokai.html
Import af olie fra Iran. U.S. Energy Information Administration: Country Analyses Briefs, Iran, 2012. - 13 s.
- http://www.eia.gov/emeu/cabs/Iran/pdf.pdf
Recording Industry Association of Japan: A brief description of the Japanese recording industry 2000.
- http://www.riaj.or.jp/e/issue/pdf/RYB2000E01.pdf.
JXTG Nippon Oil & Energy 1888-.
Nippon Oil Company
Petroleum Industry in Japan. / : Petroleum Association of Japan, 2013
---
Send kommentar, email eller søg i Fredsakademiet.dk