Propagandaeksempler 1991 Gulf War Facts
Satellite Photos a Lie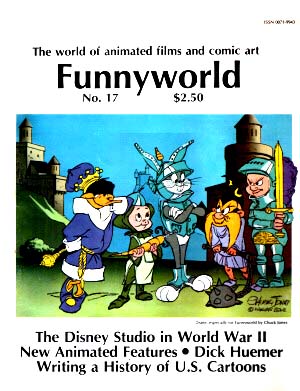 The US Government lied about an imminent invasion of Saudi Arabia by Iraq to justify the 1st Gulf War. General Norman Schwarzkopf tells about it in his book, "It Takes A Hero." The Bush Administration claimed Satellite photos showed 260,000 troops & 1,500 tanks were on the Saudi border. There were none.
Powell Admits Wrong
Powell admitted the "numbers were wrong". There was no imminent invasion of Saudi Arabia by Iraq.
Baby Murders Faked
The Kuwait Ambassador's daughter, coached by a Washington PR firm for $2 million, lied to US Congress, the UN, and the American people about the infamous "Incubator Baby" murders. Please go to this webpage to read the story behind the headlines above by the Guardian Unlimited Newspaper:
http://www.walden3.org/No_casus_belli_Invent_one!.htm
US OK'd Kuwait Invasion
April Glaspie of the US State Department told Saddam, "I have a direct instruction from the President to seek better relations with Iraq… But we have no opinion on the Arab-Arab conflicts, like your border disagreement with Kuwait." Please go to the web page below to see the story: http://www.chss.montclair.edu/english/furr/glaspie.html
Iraqi Poison Gas Use Not Proven
"There were never any victims produced. International relief organizations who examined the Kurds -- in Turkey where they had gone for asylum -- failed to discover any. Nor were there ever any found inside Iraq." Please go to the web page below to see the story: http://www.polyconomics.com/searchbase/04-07-98.html
2003 Gulf War Facts:
Iraq Uranium Purchase A Lie
" 'The IAEA has concluded … that these documents, which formed the basis for the reports of recent uranium transactions between Iraq and Niger, are in fact not authentic,' El Baradei told the U.N. Security Council. Britain and the United States have alleged that Iraq had tried to revive an ambitious atomic weapons program that was neutralized by the United Nations before inspectors left in December 1998." Please go to this webpage to see the story:
http://www.reuters.co.uk/newsArticle.jhtml?type=worldNews&storyID=2346364
No "Poison Factory"
Powell testified to the UN that there was a "Poison Factory" in northern Iraq. Foreign Journalists were invited in two days later and found nothing, not even aspirin. Please go to this web page to see the story:
http://www.observer.co.uk/iraq/story/0,12239,892112,00.html
Iraqi Reactor Parts Evidence Faked
"A key piece of evidence linking Iraq to a nuclear weapons program appears to have been fabricated, the United Nations' chief nuclear inspector said yesterday in a report that called into question U.S. and British claims about Iraq's secret nuclear ambitions."
http://www.washingtonpost.com/wp-dyn/articles/A59403-2003Mar7.html
War Will Increase Terrorism - CIA
George Tenet of the CIA testified to Congress that attacking Iraq would greatly increase the chance of terrorism and Saddam unleashing any weapons of mass destruction he might have. Please go to this webpage to see the story:
http://news.bbc.co.uk/2/hi/americas/2315967.stm
Wall Street: Casualty of War
Alan Greenspan and practically all economists have stated that the imminent war is causing the current crash on Wall Street.
http://story.news.yahoo.com/news?tmpl=story&ncid=580&e=2&cid=580&u=/nm/20030 309/bs_nm/markets_stocks_valuations_dc and
http://biz.yahoo.com/rb/030310/economy_bluechip_1.html
Vatican: War Immoral, Not Legal
The Pope, through Cardinal Pio Laghi, has told President Bush that a preemptive strike against Iraq is immoral and illegal and not supported by God. Please go to this webpage to see the story:
http://www.usatoday.com/news/washington/2003-03-05-bush-catholic_x.htm0 and
http://www.capitolhillblue.com/artman/publish/article_1904.shtml
Jesus said to him, "Put your sword back into its place ; for all those who take up the sword shall perish by the sword. Or do you think that I cannot appeal to My Father, and He will at once put at My disposal more than twelve legions of angels?"
"Holding on to anger is like grasping a hot coal with the intent of throwing it at someone else; you are the one getting burned." -Buddha
James (Jimmy) Walter
President - Walden Three
Chair - Life Skills Foundation
http://www.walden3.org
PO Box 3871
Santa Barbara, CA 93130
805-962-4942