The Danish Peace Academy
Working paper 1
Refugee work before World War Two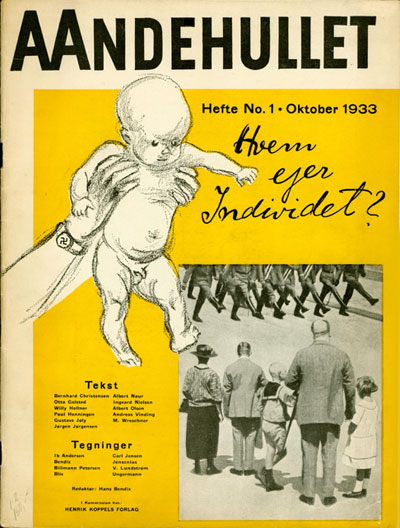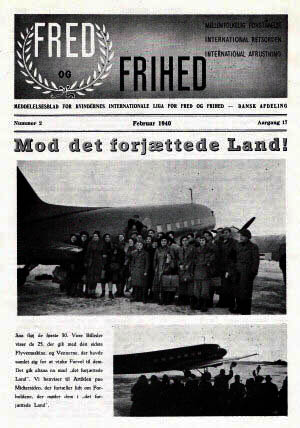 In 1938 three Danish women, Melanie Oppenheim, Kirsten Gloerfelt-Tarp and Thora Daugaard from the Danish Women's Council and the Women's International League for Peace and Freedom, began the immigration of German and Austrian Jewish children to Denmark, which "needed agricultural students"! 325 Jewish children came to Denmark and in December 1939 most of them were shipped to Haifa in Palestine.
Shortly before the World War Two aid to the families of prisoners in German concentration camps was organised by the organisation Skandia-Hjælp. Ellen Hørup as well as other Danes like Else Zeuthen had protested against the Spanish civil war 1936-1939, the battlefield of Capitalism. The Danish country wide collecting of aid in cooperation with Swedish and French refugee organisations to the suffering women and children of the Spanish civil war began in January 1936. The Danes and Swedes worked also together with the International Save the Children Fund at Geneva.
They might have been inspired both by the well known work of Nansen in Russia, the Danish refugee work for starving Austrian children after WW 1, and by a lecture held September 30, 1935 by Pierre Ceresole in Copenhagen on "Conscientious objection and reconstruction in ravaged areas" and by aid work of the War Resister's International.
At the time of the outbreak of the Second World War a Danish pen pal initiative was supported by the popular weekly Familie Journalen. During the occupation the Danish pen pals could only correspond with other Danes as they refused to write letters to the Germans. After the occupation the art of writing letters to foreigners in order to make friends and improve language skills was renewed. The Danish pen pal organisation might be a part of the International Interchange of Boys.
In April 1939 the Danish author and refugee friend Karin Michaëlis visits New York. She returns to Denmark in 1946.
The German professor Walther A. Berendsohn (1884-1984) from the University of Hamburg, was living in Denmark after 1933. He collected German language émigré literature for his study Die Humanistischen Front (Züric 1946 and Worms 1976).
Also the German educator Dr. Franz Mockrauer was living in Denmark in 1937. Mockrauer offered lectures to persons interested in subjects related to peace.
Notes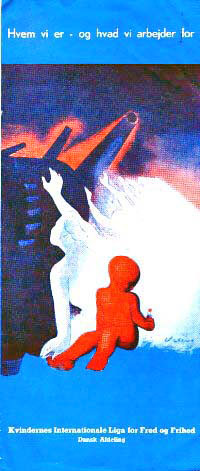 ---
---
Send commentary, email or seek in Fredsakademiet.dk