The Danish Peace Academy
Greenham Common Women's Peace Camp Songbook
54 Leave us alone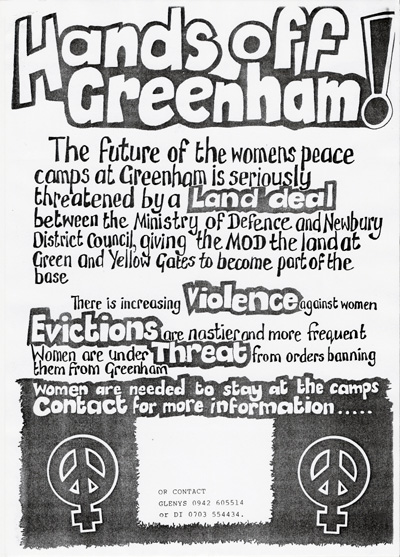 When are you going to leave us alone?
Trident missiles, Pershing and Cruise.
You have no right to silence our voices
We demand the right to refuse.
What right do you have to treaten our lives?
Rape, oppression, murder your crimes.
You tore down the trees for the sake of destruction.
This once was a common of mine.
When will you listen to the ordinary people?
Bailiffs, magistrates and police
You always listen to the one in the uniform
We just want to be equals in peace.
[No information about author and composer.]
---
Send commentary, email or seek in Fredsakademiet.dk