The Danish Peace Academy
Greenham Common Women's Peace Camp Songbook
32-33 Mothers, Daughters, Wives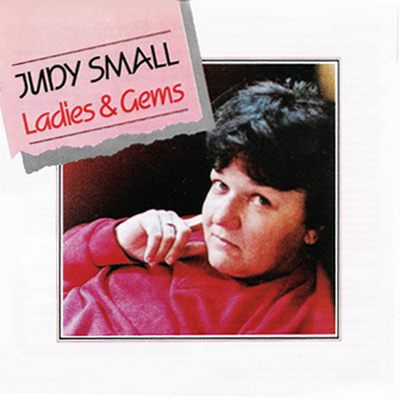 Chorus
The first time it was fathers
the last time it was sons
And in between your husbands
marched away with drums and guns
And you never thought to question
you just went on with your lives
because all they'd taught you who to be
was mothers, daughters, wives.
You can only just remember
the tears your mothers shed
As they sat and read the papers
through the lists and lists of dead
And the gold frames held the photographs
that mothers kissed each night
And the doorframes held the shocked
and silent strangers from the fight
chorus
And it was 21 years later
with children of your own
The trumpet sounded once again
and the soldier boys were gone
And you drove their trucks and made their guns
and tended to their wounds
And at night you kissed their photographs
and prayed for safe returns
And after it was over
you had to learn again
To be just wives and mothers
when you'd done the work of men
So you worked to help the needy
and you never trod on toes
And the photos on the pianos
struck a happy family pose
chorus
Then your daughters grew to women
and your little boys to men
And you prayed that you were dreaming
when the call-up came again
But you proudly smiled and held your tears
as they bravely waved goodbye
And the photos on the mantelpieces
always made you cry
And now your growing older
and in time the photos fade
And in widowhood you sit back
and reflect on the parade
Of the passing of your memories
as your daughters change their lives
Seeing more to our existence
than just mothers, daughters, wives
chorus
And you believed them
[Judy Small, 1983. Ladies & Gems, 1984.
http://www.judysmall.net/discography.html
Also recorded on HARP.Holly Near, Arlo Guthrie, Ronnie Gilbert, Pete Seeger, 1984.
http://unionsong.com/muse/unionsong/u295.html
http://www.judysmall.net/MDW.html
http://mysongbook.de/msb/songs/m/mothersd.html ]
Hear Mothers, Daughters, Wives sung by Judy Small.

See also: Bridget Evans.
[Re-created into Danish by Bente Kure on the CD Forandringer / Changes, 1993.
Hustru Datter Mor
Judy Small Gendigtet af Bente Kure
Første gang gik fædrene, sønner sidenhen
Krigen indimellem hentede jeres ægtemænd
men i kendte jeres pladser: Hustru, datter, mor
så i stilled' ingen spørgsmål mens i pløjed' deres jord
I kan svagt erindre stemningen, mødre brast i gråd
læsten listen over faldne mænd og deres heltedåd
Et billed rammed ind i guld blev trykket mod et bryst
De tavse mænd med tomme øjne stod og lytted' tyst
Første gang gik fædrene, …osv.
I voksed' op, fik mænd og børn, tyve år gik hen
og en dag blev mænd soldater da trompeten lød igen
I gik i marken, laved' våben, holdt hjulene i gang
Der lød kun stille håb om gensyn, ingen klagesang
De kom hjem med ar i sjælen og I der arbejded som mænd
måtte vige pladsen og bli' mødre - hustruer igen
men I ville ikke såre, så passed hus og hjem
Et billed' af en lykkelig familie vistes frem
Første gang gik fædrene, …osv.
Jeres piger blev til kvinder, drengene til mænd
og det var som onde drømme da signalet kom igen
men I vinkede endnu en gang da de drog afsted
Siden ku' man sent om natten høre én der græd
Nu er håret gråt, for jer blev krigen livets røde tråd
og som enker sidder i og mindes tiden der er gået
mens dem der nu er døtre ændrer deres kår – ser at
kvindens navn er andet end blot hustru, datter, mor
Første gang gik fædrene, …osv.
The Danish translation is published with permissions from Judy Small and Bente Kure,
Related songs: The Old Man's Tale. IanCampbell 1971. tune traditional: Nicky Tams. Recorded on IanCampbell Folk Group The Sun Is Burning. Also recorded on Colours of the Dawn (1971) The Johnstons' and as Jon Rennard: The Old Man's Lament, Janet Jones: The Old Woman's Lament .
- http://www.traditionalmusic.co.uk/folk-song-lyrics/Old_Mans_Tale.htm
At the turning of the century I was a boy of five
Me father went to fight the Boers and never came back alive.
Me mother was left to bring us up, no charity she'd seek,
So she washed and scrubbed and scrapped along on seven and six a week.
When I was twelve I left the school and went to find a job
I took the royal shilling and went off to do my bit,
I lived on mud and tears and blood, three years or thereabouts Then I copped some gas in flanders and got invalided out.
Well when the war was over and we'd settled with the Hun,
We got back into civvies and we thought the fighting done,
We'd won the right to live in peace but we didn't have such luck,
For we found we had to fight for the right to go to work
In '26 the General Strike found me out in the streets,
Although I'd a wife and kids by then and their needs I had to meet,
For a brave new world was coming and I taught them wrong from right,
But Hitler was the lad who came and taught them how to fight.
My daughter was a landgirl, she got married to a Yank
And they gave my son a gong for stopping one of Rommel's tanks.
He was wounded just before the end and he convalesced in Rome
He married an Eyetie nurse and never bothered to come home.
My daughter writes me once a month, a cheerful little note
About their colour telly and the other things they've got.
She's got a son, a likely lad; he's nearly twenty-one
And she tells me now they've called him up to fight in Vietnam.
We're living on the pension now, it doesn't go too far
Not much to show for a life that seems like one long bloody war.
When you think of all the wasted lives it makes you want to cry
I'm not sure how to change things, but by Christ we'll have to try.
---
Send commentary, email or seek in Fredsakademiet.dk